Hey Peeps it's Randy Candii,

Well, just before I end tonight with my head on the pillow into snorey land… I wanted to put you to sleep with some Randy Ideas for Perth City Swinging sets…  Everything seems to be the go these days with couples being the most popular…

Yes, I said, that couples are the favourates it seems…..

So, if you two naughty husbands and wives, partners in crime and those that just live together and maybe bored on a Friday or Saturday night, grab your flat mate or partner or some good looking random off the side of the classiest club you find (was going to say some GUY off the street..which I would not do myself..) but, thought I better be a little classy with my assey…

Personally, I prefer my parties a little more private… like in another planet or perhaps high end penthouse on top of a Piano… (ha) there was a bit more to that joke moving alone…

Next, anyhoo I have slapped some more news for you if any of you Sassy couples that want a bit of extra to keep you two company.. then read on….

Until next time… oh yes, in the mean time please update me if you do get it on with a hotty, cuz I love to hear sexy shit like that… why?:

I might even write about your night with some hot stuff and make it real life for you… so get writing and I will find that video camera…. now where did I put it…mmmm

Love Candii, who apparently is … randy…. xxx
So, what type of Swingers do we have…
Much in the same way that you can't stereotype swingers in general, no two swinger couples necessarily play the same way either.
The common assumption is that swinging involves partner swapping for sex.
However, the more swingers you meet, the more you realise that swinging doesn't have set rules.
Here are some types of swingers, or ways to engage in swinging:
Soft Swapping/Swinging
Many new swinger couples opt for soft swapping as their first swinging experience. While seasoned veterans may eschew soft swinging, this gentle introduction to group fun is perfect for couples are who aren't sure how far they want to take things. Soft swinging may not involve any level of partner swapping at all (ie – same partner, same room sex) with the thrill being from being able to watch another couple have sex. Some couples may be comfortable swapping some foreplay before returning to their own partner for intercourse. Soft swinging may also just involve the women playing with each other while the men watch.
Full Swapping
Full swapping is still the default objective of swinging and if you approach another swinger couple at a swingers club or via an online swingers dating site, then you can assume that is what's going to happen if you hook up. Full swapping still happens in the same room however, with the enjoyment factor mainly being that all four of you are on the same bed with full access to all body parts. If all partners are bisexual then you can imagine this type of swapping leads to a giant tangle of arms and legs, and big, big smiles.
Open Swinging
Open swinging takes things up another level. Some couples are content for each other to enjoy whatever fun opportunity comes their way without the other partner being present. Many prefer full swapping but in separate rooms for maximum enjoyment of a new partner. It's not so much that they do not enjoy watching their partner with another person but they understand it's not always practical to ensure everyone's other half are present without breaking the sexy mood. This is probably more common at swingers clubs and swingers parties where it's not unusual for one partner to be socialising whereas the other has found an opportunity to play. As long as it doesn't put anyone off, this is a popular option for the more confident swinger couple.
Open Relationships
Swinging is essentially the act of two or more couples sexually interacting with each other so open relationships are technically not a type of swinging.
However, many swinger couples dabble in having an open relationship as another element of naughty fun.
A lot of couples find the party scene a bit too much and the task of finding a compatible couple daunting. As such, it makes sense for them to seek out partners they are individually attracted to have fun like a single. Some swinger couples frown on open relationships but couples who like to play openly are just as committed to each other.
Swingers Clubs in Australia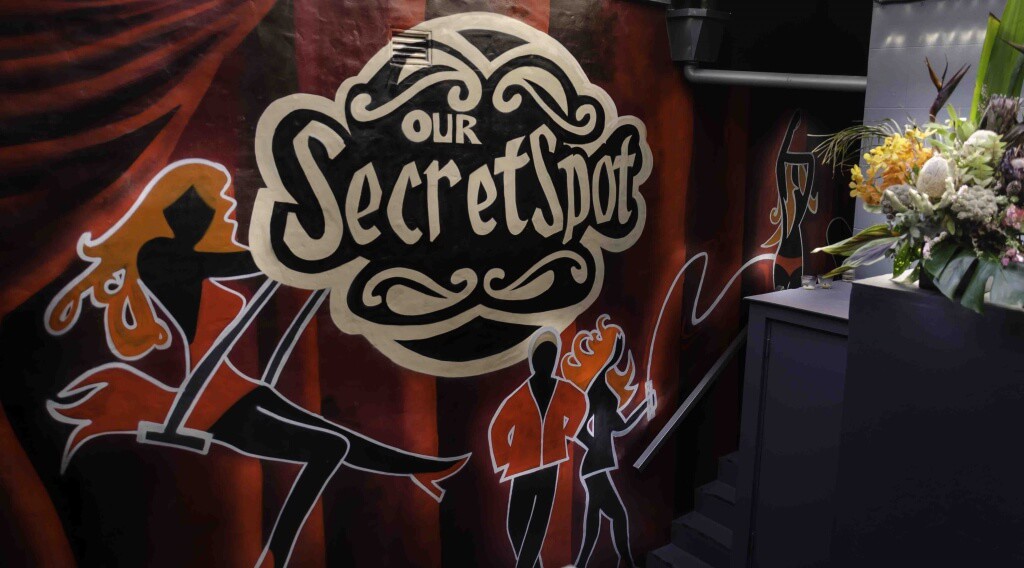 It's a hard task to name the best swingers club in Australia. You can search Google but since you've found Swingers Australia, then search no more. Swingers Australia has the biggest, comprehensive listing of swingers clubs in Australia.
Visiting a swingers club is great fun for both sexy couples and adventurous singles. You have the chance to meet and maybe have sex with other swingers from your area. Our swingers club section will allow you to search your area and find other swingers.
For those of you that don't know, a swingers club is where married or otherwise committed couple swingers go to meet other swingers and actively engage in recreational sex with other swinger couples.
Some swingers clubs in Australia are actual night clubs that include private and public places to have sex if singles and couples so please. Other swinger club activities start at a regular night club that will host a couple or swingers night for sexy people to meet and then those couples go to another venue to have sex.
Even if your preference is to meet swingers via adult dating websites, it can be a lot of fun to arrange for a few couples to meet for the first time socially at a regular bar, before heading to a swingers club to take a look. Especially those who may be unsure about clubs and swingers parties, being in the company of people you've already met and click with will make your first time experience a lot of fun and stress-free.
Swingers Australia is the place to find out about the best clubs and parties in your area. Whether you live in Sydney or Brisbane, we'll let you know where the action is at.
Swingers Clubs in Sydney
Swingers Clubs in Melbourne
Swingers Clubs in Perth
Swingers Clubs in Brisbane
Swingers Clubs in Adelaide
Categories: Owner of The Candii Club